Dear Friends!

We are thrilled to offer our Summer Fun Pass! 
We are producing a bunch of fun shows this summer and we are creating a flexible pass you can use for each show or for just one show. Whatever you want. 
Here are our shows and schedule between now and July 28th
Cocksucker: A Love Story - April 26th - May 19th
Bleach - June 5 -June 16th 
Musical Comedy Whore - June 14th - June 23rd
Vampire Lesbians of Sodom - June 21st - July 21st
The Penis Talk Show - June 3, July 1st, August 19th, September 30th, 
A Comedy on the Mainstage TBA - July 5th - 28th
We are offering two Summer Pass Options.
• The Premium Summer Pass guarantees you seating in the front row. Price $140
That's only $35.00 for each show
The General Admission Summer Pass - Price $100.00 
That's only $25.00 for each show!
One Summer Pass gives you 4 tickets to use anyway you choose. You can spread the pass out over 4 shows or you can you use all four tickets for one show. The Summer Pass gives you big savings and lots of options. 
We want you to be happy and we will be extremely flexible. 
After you purchase, just e-mail us and tell us which show an dates you want. 
One again, thank you for supporting our work and for keeping theater alive!

Sincerely,
Ronnie Larsen
First up is Cocksucker: A Love Story! If you already have tickets your Summer Fun Pass can be used for our other shows or bring a friend to Cocksucker!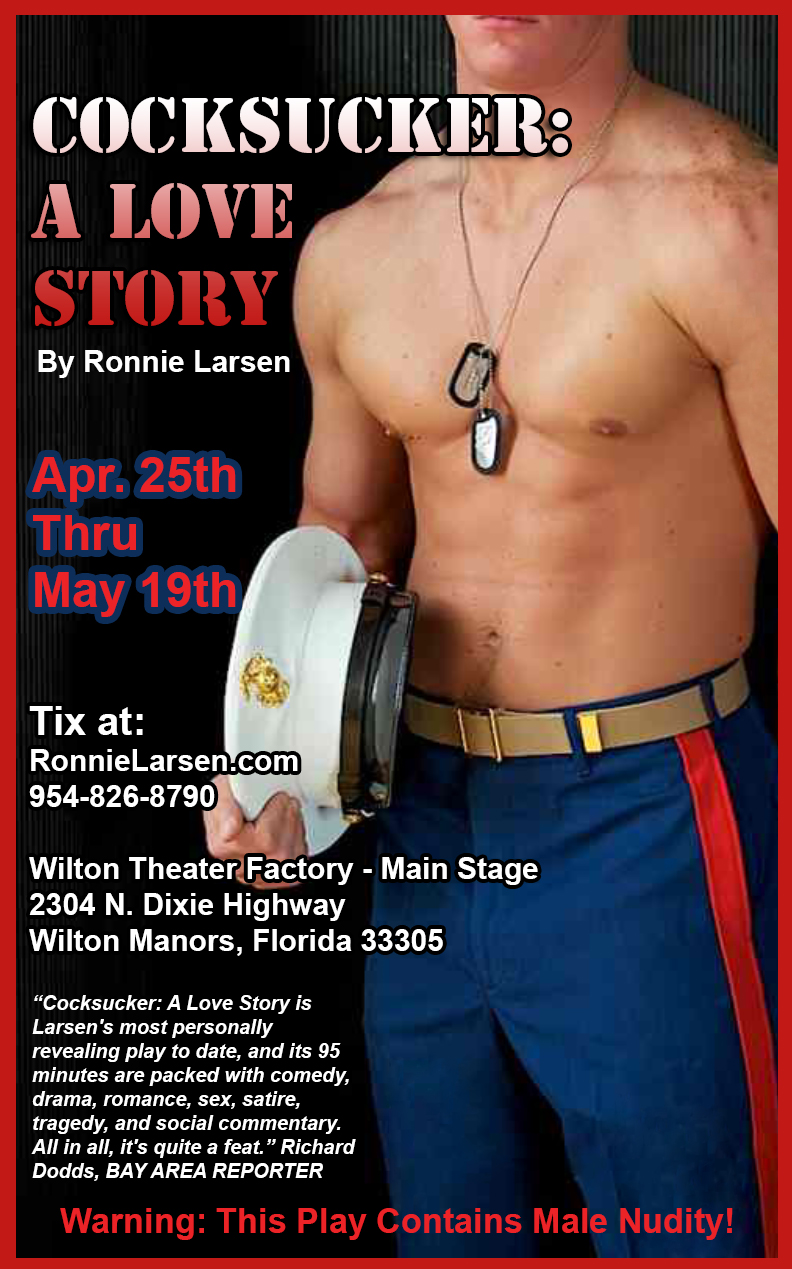 Next is our Hooker Series. We are bringing in two one man shows about sex and money, Bleach and Musical Comedy Whore. Bleach comes directly from Off-Broadway and England and features the playwright as a rent-boy trying to survive on the streets of London.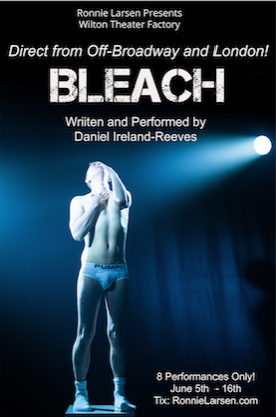 Next in the Hooker Series is Musical Comedy Whore starring David Pevsner, a hilarious show from one of the authors of Naked Boys Singing! 
It wouldn't be summer without some camping so I'm bringing in one the funniest actors I've ever worked with, Paul Pecorino. Paul did Making Porn and 10 Naked Men Off-Broadway and he's a scream so we're thrilled to be bringing him to Florida in the hilarious Charles Busch classic comedy, Vampire Lesbians of Sodom.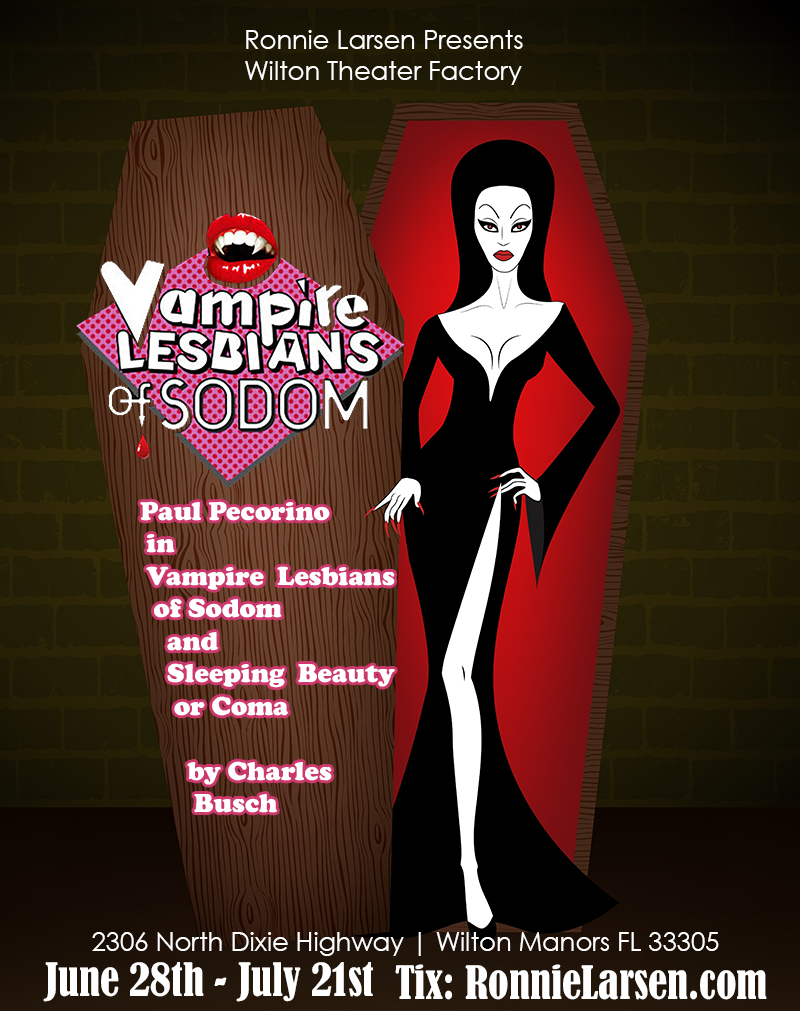 Finally, by mid-May we will be announcing a new show for the mainstage that will play July 25th-28th but in the meantime we will have more Penis Talk Shows!